Arvid Bentsen sick because he pops up on Vision Norway or by natural causes?
I wrote an article for a three or four years ago that I called for "No.. 343: Vision Norway is a spiritual pigsty! "After an indictment of the Lord, and I mentioned specifically Arvid Bentsen:" I asked the Lord what he thought and felt about Vision Norway and Jan Hanvold. Then I got a clear and simple answer, it was the following: "Vision Norway is a spiritual pigsty!". I am embarrassed and appalled on their behalf as Arvid Bentsen and anyone else who works with Hanvold, may God have mercy on them and they must wake up before it's too late! "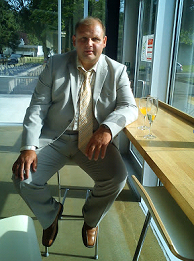 I think that Arvid Bentsen became ill due disobedience against the Lord and the Word of God!
It's a great, great blessing to obey God and God's word. Here are some "goodies" from the word of God regarding obeying the Lord and the word of Yahweh:
Psalm 119. 4 Thou hast thy precepts
that they should be strictly observed.
5 Let me walk with firm steps
5 Exodus 28. 1. If you now want to obey the Lord your God and faithfully follow all his commands I give you today, then the Lord your God will set you high above all the nations on earth, 2 and all these blessings shall come upon you and overtake you, if you obey the Lord your God:
3 Blessed art thou in the city
and blessed in the field!
4 Blessed is the fruit of your womb,
and the fruit of thy cattle,
the offspring of your livestock
5 Blessed are your basket and your bakstetrau!
6 Blessed are you when you enter,
and blessed are you when you go out!
7 When enemies attack you, the Lord will make it so that you defeat them. If they come at you one way, and will flee before you seven.
8 The LORD shall command the blessing upon you, over your barns and in all your work. Yes, the Lord your God will bless you in the land which he gives you.
9 If you keep the commandments of the Lord your God and walk in his ways, the Lord will make you his holy people, as he sware promised you. 10 Then shall all the nations of the earth will see that the name of the Lord is proclaimed over you, and they will fear you.
11 The Lord will give you plenty of that which is good, both fruit of your womb and the fruit of your livestock and the fruit of thy field soil, the earth the Lord swore to thy fathers that he would give you. 12 The Lord will open his good treasury the heavens, for you. He will give the land rain in due season and to bless all your hands are doing. You shall lend to many nations, and thou shalt not borrow. 13 The Lord will make you the head and not the tail. You will always get higher, never lower, assuming you sounds commandments of the Lord your God which I command you today, to keep them and do them. 14 You shall not turn aside from any of the commandments I give you today, to the right or left, not follow other gods to serve them.
15 But if you do not obey the Lord your God will not do all his commandments and statutes which I command you today and do them, then all these curses will come upon you and overtake you:
16 Cursed are you in town
Is all illness from Satan? Or is it disobedience? I believe that the Lord speaks to us through circumstances. And Bentsen had never had so much trouble with their health, he had gone the way of Yahweh according to the word of God and stayed away from the "Spiritual pigsty Vision Norway"!
This is my full conviction, and should you be healthy and support Vision Norway, so it really is grace upon grace. And God gang leader us according to our iniquities when he makes his sun rise on the evil and good.
But for my part, I would not for all the world of money put my feet on Vision Norway without I had preached against all gjengifede believers!