Standing Sokelys and Kjell Andersen leader trains and has inside information in Gay environments when he elaborates on the website Sokelys the most intimate things?
Read than on the website Sokelys that I take part article about here in this article.
So it is quite obvious that here's a man and a site that is above average interested in what goes on in gay and lesbians environments. Both here in Norway and in the United States.
It is not evangelical Christianity that are being promoted in Searchlight. Scripture says we should so glowing coals on the head of those who have not experienced Jesus. You have got to blacken the and do exactly the opposite than what Jesus and the word of God teaches and learns!
See how Kjell Andersen elaborates on the website Searchlight the most intimate things.
Martyrkirken: Kristent ektepar som nektet å bake bryllupskake til homobryllup beordret til å betale 1, 078515 kroner til lesbisk par
Eierne av det kristne familiebakeriet "Sweet Cakes by Melissa" er av en rettsinstans dømt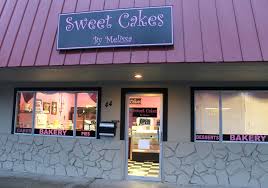 til å betale mer enn en million norske kroner i erstatning til et lesbisk par som angivelig ble påført traumer da det kristne familiebakeriet sa nei til å bake en bryllupskake til et homofiltbryllup da dette var i strid med det kristne ekteparets samvittighet. I følge klagen til det lesbiske paret skal bakeriets nei ha påført den traumer som medførte at de blant annet begynte å røyke samt å legge på seg. De to kvinnene Rachel Cryer og Laurel Bowman fikk medhold i sin klage og er nå gitt erstatning fordi de fikk nei fra ekteparet Aaron og Melissa Klein som begrunnet sitt avslag med at dette betydde medvirkning i noe de anser som en syndig handling i konflikt med Gud og hans ord.
"Gay Pride" kom føre Amerikas fall, Franklin Graham med tøffe ord
Forut for undergang går overmot, og forut for fall stolt mot.(Ordsp 16,18) og forut for fall opphøyer en manns hjerte sig, men ydmykhet går forut for ære.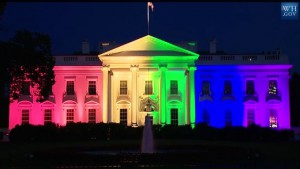 Franklin Graham har vært modig og frittalende om Guds dom over Amerika i etterkant av høyesteretts kjennelse om homofile "ekteskap". Nå siterer han Skriften -omkring en dommer som tok dissens, i sin siste uttalelse om misbruket av regnbuen: med ordene "Pride (stolthet) går forut for fall. Høyesterettsdommer Scalia brukte ordspråket 16,18 i sine vurderinger av rettens skuffende og farlige kjennelse om såkalte likekjønnede ekteskap. Fullt berettiget omtalte han rettens beslutning som en "trussel for det amerikanske demokratiet" -og dette er så sant så sant, Sa Franklin Graham.
http://www.sokelys.com/?p=10569
Homoseksuell transkjønnet aktivist med blasfemi mot Jesus i brasiliansk Gay pride parade
Intet er lenger hellig for homoaktivister som nå tyr til blasfemi i sin kamp for retten til å hore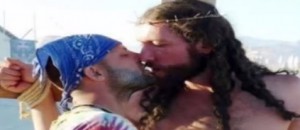 Flere bilder tatt fra en såkalt "gay pride" eller homoseksuell parade i Brasil gir grunn til bekymring etter disse viser at flere av dem som deltok i paraden spottet Jesus og
vanhelliget religiøse bilder under arrangementet. Et av fotografiene som vekker mest bekymring er av den transkjønnede skuespilleren Viviany Beleboni henger på et kors i paraden som ble bivånet av to millioner mennesker. Bildet viser at Beleboni som en korsfestet Jesus med sår og blod under seansen og han bar en tornekrone og var tilnærmet naken, kun ikledd et linklede over kjønnsorganet. Et annet foto fra den perverse paraden viste hvordan perverse homoaktivister puttet et krusifiks i bakenden på en naken mann.
http://www.sokelys.com/?p=10552
Etter høyesterettskjennelsen i USA: Kristne kasta ut av Starbucks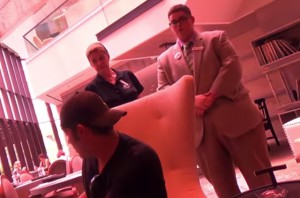 Starbuck's kjeden som også er representert i Norge marker seg stadig mer og mer som forkjempere for det Gud hater og som en business som diskriminerer kristne. Kristne som reklamerer for sin tro er neppe velkommen til Starbuck's og bør heller ikke legge igjen penger i en virksomhet som ikke bare fremmer en livsstil som Bibelen omtaler som en vederstyggelighet, men også diskriminerer dem som ikke er enig i selskapets synspunkt. En rekke kristne profeter har sett at forfølgelse vil komme til Amerika, men få har villet lytte….