No. 918:
The old life behind it - when it starts is brand new! This also applies to marriage and remarriage?!
When I preach and teach on the basis of the word of God, so is my desire, and what I always try to convey. That's what font and font alone what it says!
Therefore the accuser or praises me, then go there on me, but on him behind the Word, it is God himself!
Picture of me and my wife, we are now approaching 30 years of cohabitation, it is unfortunately rarity been if even among believers to stay together for life? Tragic!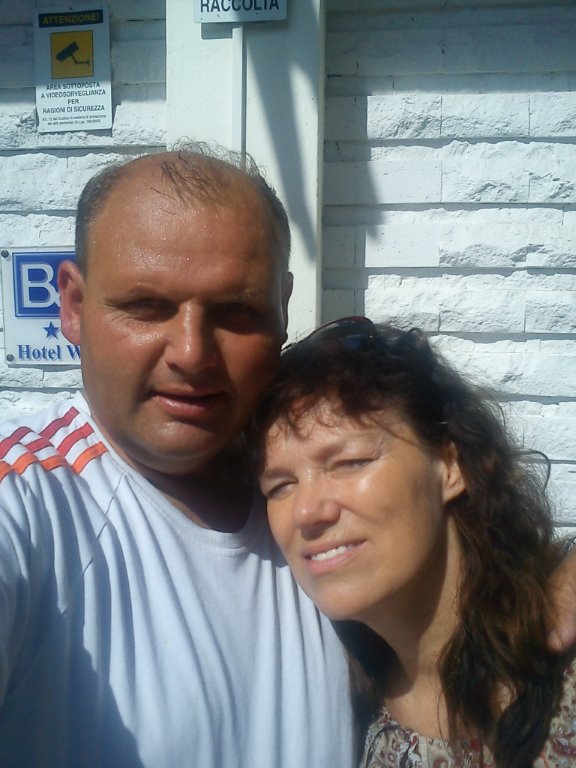 I ask: "The old life behind it - when it starts is brand new! This also applies to marriage and remarriage ?! ".
I see it so on the basis of New Testament thinking, understanding and learning. So everything is what one does in the old life - until one gets born again. It's gone forever literally! But from the day one receives Christ Jesus, then everything starts to "count"!
2 Cor. 5. 17 No, whoever is in Christ is a new creation. The old has gone, the new has come!
Is an unmarried, married one or more times as unsaved, then a dead, anyway. One dead in their sins and transgressions.
Efes. 2. 4 But God, who is rich in mercy, for his great love wherewith he loved us
with 5 made us alive with Christ even when we were dead in sins - by grace are ye saved - 6 and raised us up with him and seated us with him in the heavenly places in Christ Jesus,
We were dead before we were saved. After salvation, what are we then? We are living, "made us alive with Christ."
We are, in other words died unsaved, but living as saved. This is what the New Testament teaches and preaches us!
What do we learn here? In short, all people regardless of whether they make "good" or "bad" deeds not believers not "accountable" when they are dead.
How much can one expect of a dead man? Nothing, it's like living that one can expect anything of a person, not as dead. Then it is only believers who should be held accountable for their deeds within its God. All other people are dead in their sins and transgressions. This is of course much more to say something about, but we'll stop here regarding the difference between being a believer and not a believer.
Separating goes through faith in Jesus Christ as the Son of God, Savior and Lord!
That day one receives Jesus, a lit, vibrant and responsible for their lives within its God, and then he shall answer for everything one does, indeed, also a failure to do!
We must not lay stone burden to those who come to faith in Christ. But while not depriving them the responsibility it is to be a Jesus believer. The balance that this should be, do we really need. We can not expect anything of the world, but of the believers that they resemble more and more on Jesus, and that they go in his footsteps!
It is not so many think that the Gentiles to live as Christians 20% while the Christians will live 80% then it becomes 100%!
Evangelisenteret practicing the one this, that everything is permitted even after salvation about.
But then a really misunderstood, and not just Evangelisenteret. This spreads more and more that the church is becoming more and more like the world, soon there is no difference! Bad that it would go so, therefore repentance in its place. What has this short lesson told and what we have learned. Let's put up some points at the end:
1.) Everything before salvation is under the blood.
2.) What we do as believers, all we must and should be held accountable for (then to God, we have done something that unsaved we possibly respond to other by making up eg. Criminal deeds).
3.) We can be forgiven, but then we must repent.
4.) Unsaved people get forgiveness for all the day they accept Jesus.
5.) Christian people get forgiveness for everything if they repent and confess it as sin!
6.) All non-believers are forgiven everything the day they accept Christ - and a whole new life begins
7.) All believers will not automatically forgiven for their sins, they must also repent of our sins.
8.) Have a x number of marriages behind him in the world, everything is forgiven the day a accept Christ!
9.) As believers goods eg. marriage life, only death provides an opportunity to enter into a new marriage.
10.) The so-called innocent party does not exist in NT, this is just a demonic Lead maneuver to allow sin in the church!